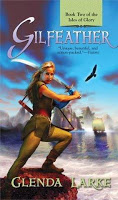 Read what Justin Larbalestier has to say about the cover of one of her YA books.
Readers in the USA have also complained to me that my character Blaze also suffered from whitewashing*, especially insulting to me as I am the mother of children who are not white, and I quite deliberately depicted a main female protagonist who was not either.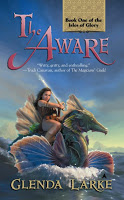 But authors often don't get to choose.
* Actually, she is sort of vaguely dusky on the cover of The Aware (book1)
The woman on the cover of Gilfeather (book 2) is supposed to be the blonde, Flame – but she was drawn with two arms wielding a sword (ok, one of them is blue!), which is not remotely like the description of Flame…the woman never picks up a sword, for heaven's sake. Quite apart from the fact that she loses an arm early on in the first novel. So a lot of readers think she is supposed to be Blaze.