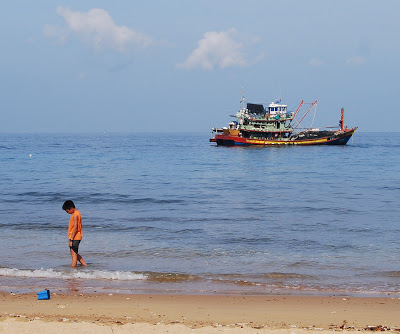 Squid boat. These go out at night with banks of powerful lights that attract the squid…and it was squid season on the island.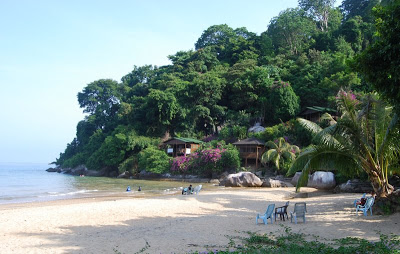 We sat on chairs on the beach here and read. Every now and then I would look up and watch the birds coming to the fruiting fig tree – Green Imperial and Pied Imperial and Pink-necked Pigeons, Red-eyed Bulbuls, Black-naped Orioles, Asian Glossy Starlings. Overhead, Brahminy Kites and White-bellied Sea-eagles chased by Dollarbirds… Paradise indeed.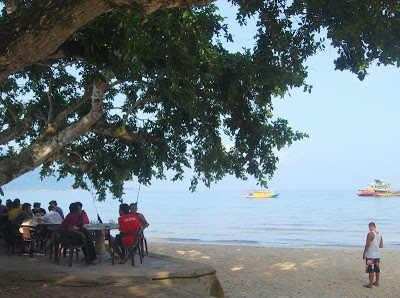 Lunch by the sea – noodles with, you guessed it, squid.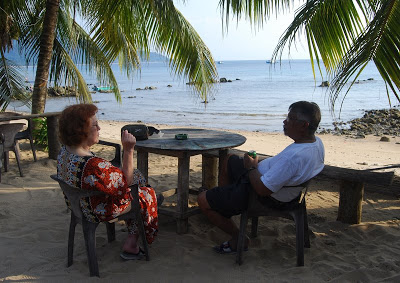 And then Happy Hour, watching the sun go down outside out chalet.