I have just finished reading Gabriel Garcia Marquez's "Love and Other Demons". That should be required reading for all those Malaysian students in the UK* who think they were possessed of djinns. (Alternatively, they could start studying their own religion for themselves, instead of believing the rubbish others say they ought to believe.)
A lovely, lyrical book – and a look at what can happen when people use their fear of the unknown and hysteria to make decisions, instead of reason and rationale and science.
An education is supposed to make you think.
This is a direct quote from the article in The Star* newspaper the other day:
"While there are cyber laws to nab high-tech criminals, those who practise black magic get off scott free due to a lack of legislation to bring them to book. Towards this end, a non-governmental organisation in Britain has proposed the introduction of sihir laws to nail those who cast evil spells." … "Without sihir laws, anybody is free to practise black magic without fear of being arrested…" etc etc. (They are Malaysians, aiming for such laws in Malaysia, rather than UK, I suppose).
In other words, these maniacs want to return us to a time similar to those centuries when women (and you know what? It almost always was women!) were killed for owning a black cat, or because the man next door had a mysterious illness the doctors couldn't cure, or the neighbour's cow died. Salem, anyone?
This pernicious rubbish being spouted in UK is not Islam. It is superstition, and vicious at that, because there is always a victim to be villified. And the victim is the person accused, not the person who had bad luck or a sick cow or who failed their exams.
And of course, black magic was always so easy to prove. For example, in days gone by, what you did was throw a person in the local duck pond with their hands bound. If they drowned, they were innocent… I wonder what the modern equivalent is? I'm sure these clowns will think of something. The djinns apparently chat to them quite happily – in Malay, of course.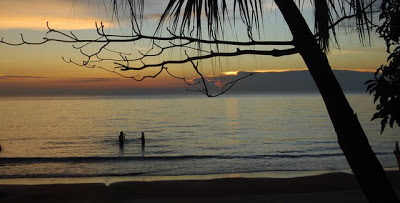 *See my post of 31st March. Or see The Star 30th March
*To be fair to The Star, I imagine that they are bringing this to the attention of the public because they are as alarmed as I am…