800 Oriental Honey Buzzards, one Japanese Sparrowhawk, an Osprey, one Chinese Goshawk and 200 Black Bazas, 70 Bee-eaters (ok, that last are not raptors). And one Black-shouldered Kite going the wrong way. Apparently he didn't like Malaysia.
And here's the beach where we stay; at sunset: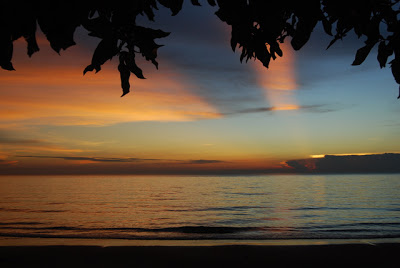 Below: the lighthouse is on that promontory.