Some pix from the (supposedly daily) walks my husband and I take. Above: morning mist.
Below: in the seriously degraded forest.
I look down and see petals beneath my feet – thousands of them, everywhere. When I look up. I see the tree covered in flowers. A closer look – and the flowers are exquisite.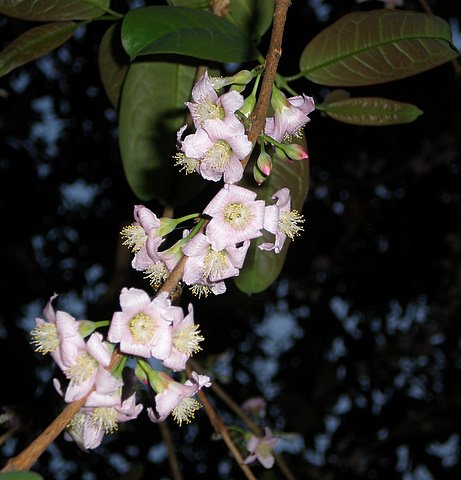 And sometimes perfection is more lively. We saw this little fellow – as big as a thumbnail – crossing the road.
I think it is probably a Puddle Frog (Occidozyga laevis) – and it never grows much bigger than 3 or 4 cm.