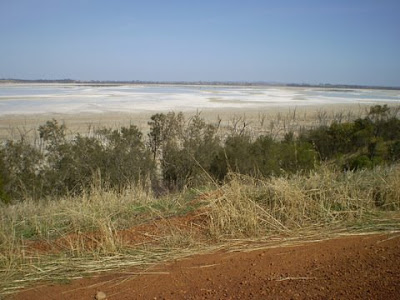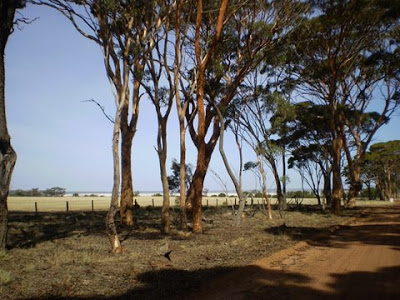 My husband is in Western Australia at the moment. In fact he is visiting Laverton, of all places. Believe me, that's a town that doesn't exactly have a thriving tourism industry, being somewhere N.E. of Kalgoorlie. (Congratulations if you can find it in your atlas!)
Enough to make me homesick though. The photos above – taken around Lake Grace area last year – might make folk from greener parts of the world wonder just what it is that Australians find attractive in their landscape – but we do. Or at least I do.
The lake, if I am not mistaken, is actually Lake Dumbleyung, site of the the 1964 water speed record set by Donald Campbell. Yeah, it had a bit more water in it then.