We have had to change the place and time of our daily walk, because of the car break-ins. (It is difficult to go for a walk near out house because there are no footpaths/sidewalks, so we take a short drive first.)
But the new walk – besides having a secure place to park – has its compensations. If we go very early or late, then we are surrounded by the calls of not one, but two species of nightjars, and we see them in flight against the dawn or dusk sky. During the day, there are monkeys, barbets, Hill Mynas, sunbirds, flowerpeckers, gerygones, bulbuls, shrikes, monitor lizards.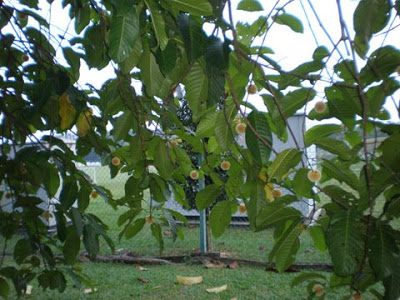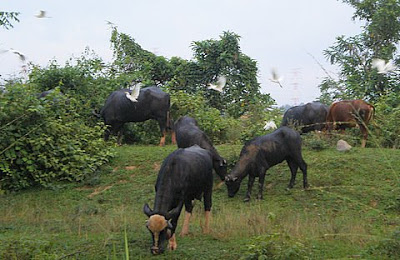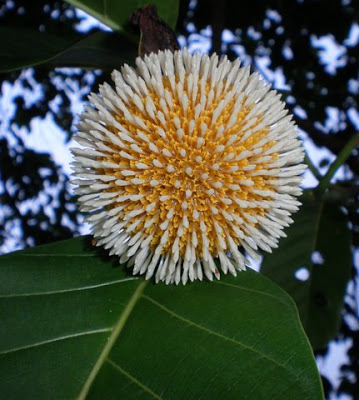 I took the camera one day, and these photos are the result. The flower above is the one of those covering a huge tree with blossom (see second photo.) The birds with the water buffalo are migratory Cattle Egrets (no need to wonder why they are called that). And below is a sadder shot – roadkill, a civet. The same species we have in our ceiling.