We have big trees in my state in Australia. There's a giant karri that has a firewatching tower near the top. It is 201 ' or 61 m tall. I have climbed it, in fact. It was one very scary climb even back in those days before I had wonky knees… Then there are Malaysian rainforest trees of which the Tualang Koompassia excelsa gets up to about 288′ or 88m, and other species equally tall.
And then there are the sequoias. At over 100m and over 2000 years old. And they are really something. Did you know that the cones stay on the tree for 20 years or more? I guess they just live at a different tempo to we poor mortals…
Above: Younger daughter and me.
Above: A dead one.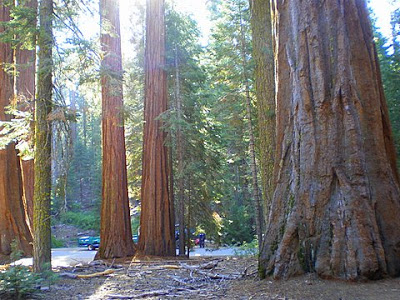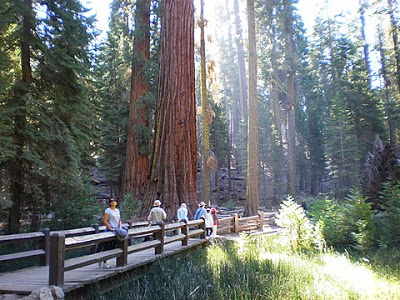 Below: The Grizzly tree.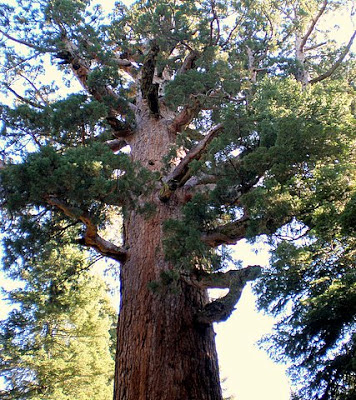 Below: And what one looks like when it falls over….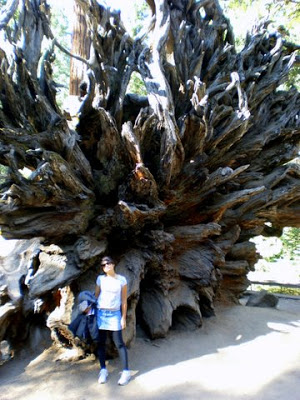 Redwoods. Magnificent. They put you in your place in the scheme of things.