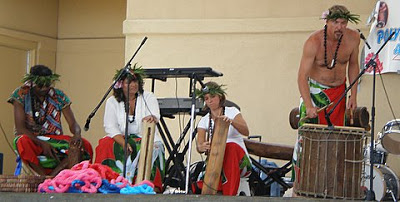 …was to attend the Polynesian Culture Association's festival of music and dance, in which Daughter No 1 was participating.
In the pix below, the three children of 3 of the dancers (that's grandson in the middle) suddenly realised that was Mum up on the stage and wanted acknowledgement, which was rather cute.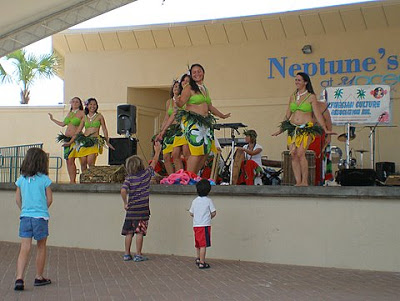 That night, sitting around the campfire talking, I discovered that two of the drummers were fantasy readers and staunch members of the Society for Creative Anachronism, so I am now fascinated by the idea of attending the huge Pennsic which was 14,000 or so participants.
Wow. that makes the SF Worldcon look minute. One day. Maybe.