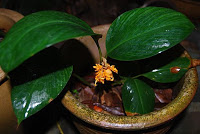 Well, I call it my garden, but it's not really. It belongs to my husband, in that he's usually the one who plants things. And he's a ginger aficionado.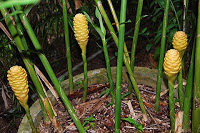 The yellow and white delicate flowers belong to a rare ginger found only in Terengganu, Globba nawawii. The bunch of bright yellow flower petals is also a Globba species.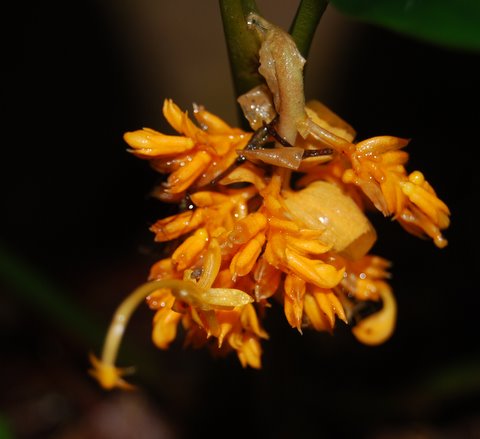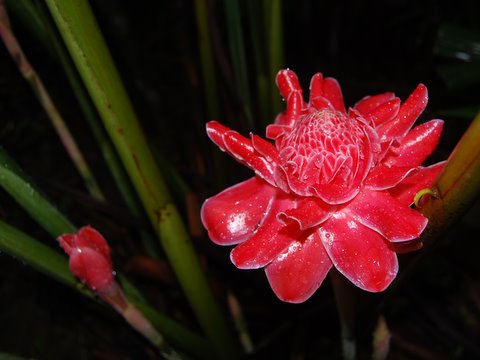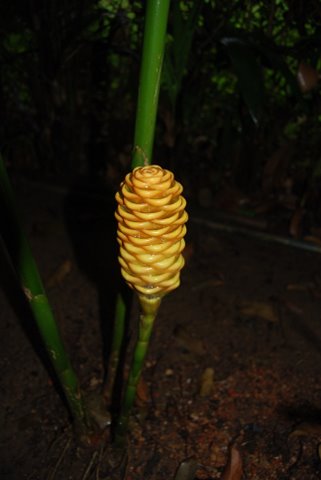 The bright pink-red is Etlingera elatior and the yellow pine cone is a Zingiber sp.