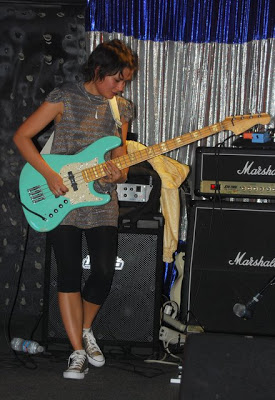 Remember that name, folk. They are going places.
Of course, I am a bit biased. That's our Nashii there…the one with the blue-green guitar. (She's described as a bass tigress, Malaysia's finest export!).
And Rolling Stone has just declared the best 25 bands on MySpace (there are over 1,700 to choose from) – and guess what, Bedtime for Toys was among them.
Their MySpace webpage is here.
You can listen to them there.
And you can vote for them in the Battle of the Bands here.
Go listen and then you'll be able to say you heard them when they weren't big time…