All good things come to an end. Including holidays. I have been incredibly lazy since Swancon, and the shock will set in next week when work attacks me with a vengeance.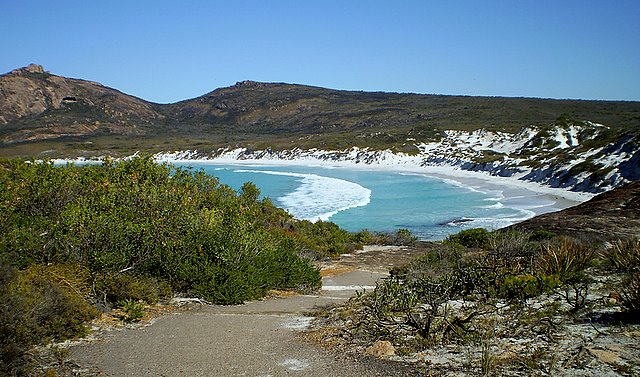 In the meantime – here are some photos of that incredibly beautiful southern coastline… California, eat your heart out.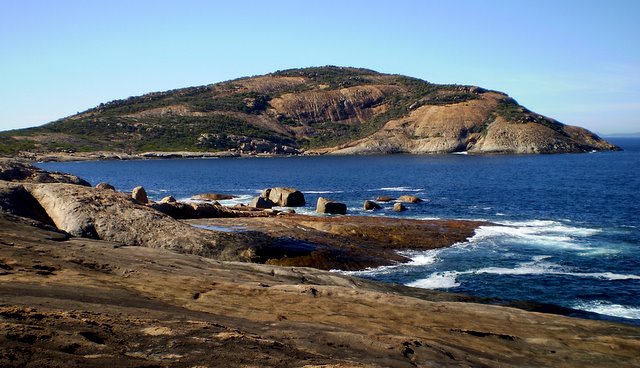 This is Thistle Cove, Cape Le Grand National Park, somewhere east of Esperance, Western Australia.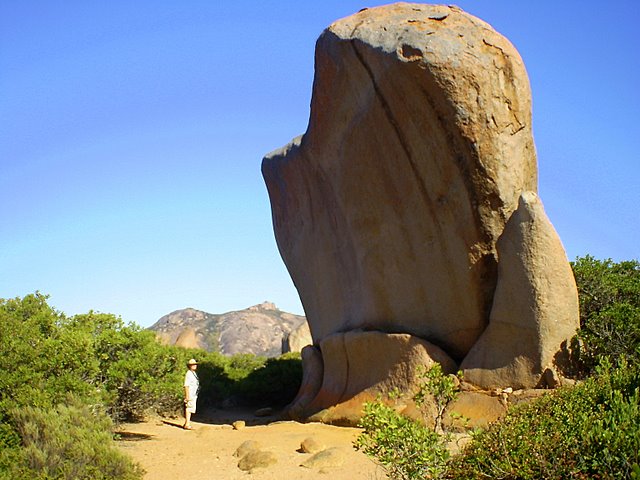 Just one of many beaches and bays – they go on for hundreds of miles. We were there when the weather was warm (27 plus celsius, in the 80s F). See all the hordes of people…?