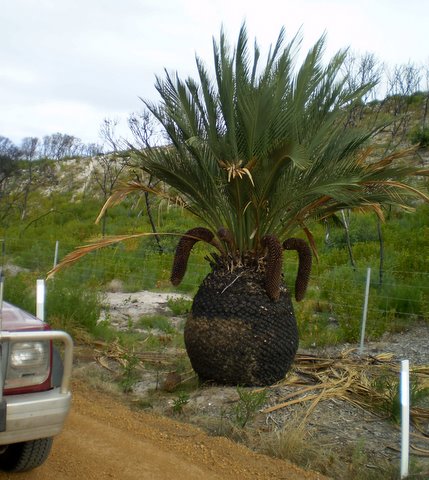 Hi everyone – I am now back in Perth, tired, grubby and contented. Also relieved not to be paying a ransom worthy of Dan Brown just to get an internet connection in caravan parks.
If my previous posts contain typos and grammatical errors – it was because I was so rushed trying to save the dollars, all at 54.0 Mbps!
Anyway, I shall blog more about the trip as the days go by, interspersed with other stuff too – and I shall read all your comments, catch up on numerous emails, have a shower in water that doesn't taste of minerals and smell of fish delivered by the slow drip (all under huge notices begging you not to waste precious water, so that showers of any kind become an enormous guilt trip…).
Oh, and here's a pix to entertain you. Three guesses what this is…