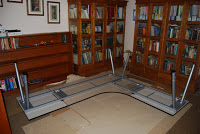 Remember this "before" pix, to the left? That was my new table that we didn't know how to turn up the right way!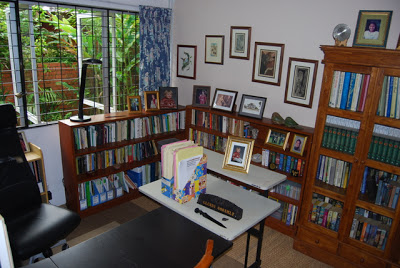 Well here are the "after" pix. As I have said elsewhere, I can write just about anywhere. But it is great to have one's own room with all the appurtenances. Doesn't make you a better writer, but it sure makes you a more comfortable one.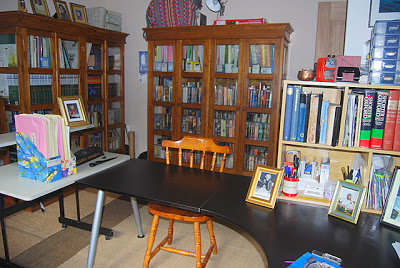 First "after" pix is the daytime view from the doorway.
Second is the view from my computer workspace.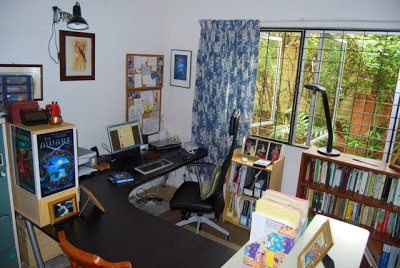 Third is the view from the doorway at night.
Last pix is my computer work area.
I now have no excuse not to finish "Rogue Rainlord" have I?