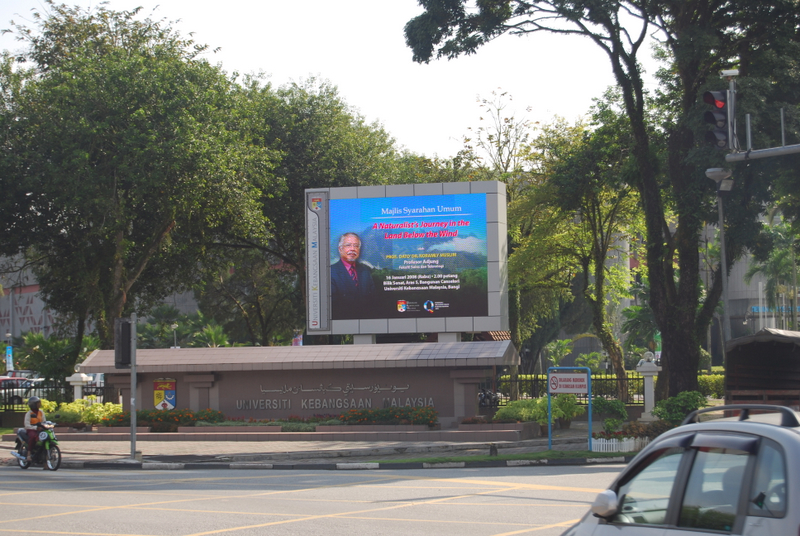 So, my daughter once had her 7′ face on the back of a bus; now my husband has had a similar sized photo up in public. Thank goodness no one has ever contemplated doing that to me.
The other shot is from his lecture.
And just to show what a versatile man he is: this public lecture was in his capacity as Adjunct Professor attached to the university's Faculty of Science, and was about the biodiversity of Sabah.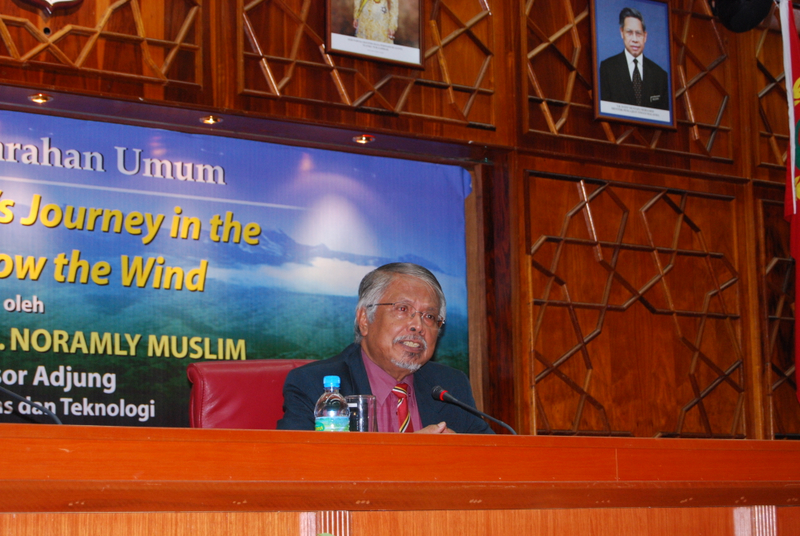 He is giving another public lecture in about 3 months' time, in his capacity as a visiting professor to SERI at the Faculty of Engineering (Institute of Sustainable Energy), and will be about Malaysia going for nuclear power.