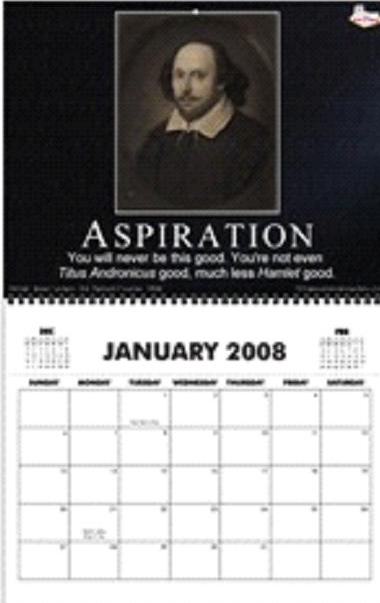 Actually it's more a present that a disgruntled spouse should give to their writer partner. It's called a demotivation calendar, designed to help you break the addiction.
A wall calendar taking a cynical look at what we do…
This is what the January page says:
ASPIRATION
You will never be this good. You're not even Titus Andronicus good, much less Hamlet good…
February has a great pix of a library interior and the words:
INSPIRATION: the act of forgetting where you stole your ideas…
Here's the website where you can buy it for the writer in your family who should be out earning good money doing something else.
Seriously, it's rather fun and I wouldn't mind having it on my wall. It would take more than that to demotivate me.