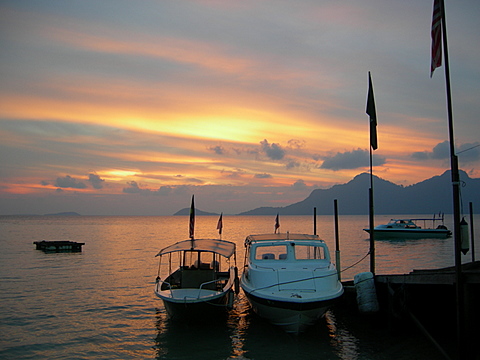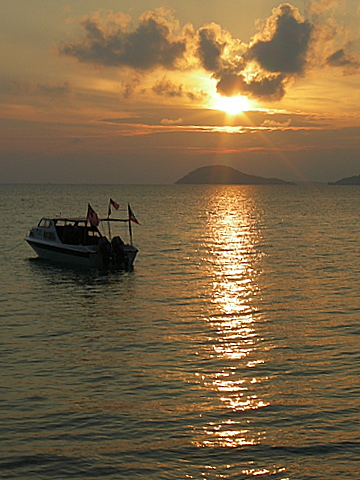 Don't you just wish you were me?
Alas though, this month sees the end of our 18 month sojourn in Sabah. My husband has taken another job, at the National University this time. We are returning to our home in the Peninsula, far from the sea (sob).
Back to rush hours that last all day and traffic jams that never end. Back to the heat of a city and the dust of endless construction.
Back to where sunsets are never like these.
Sabah, I love you.