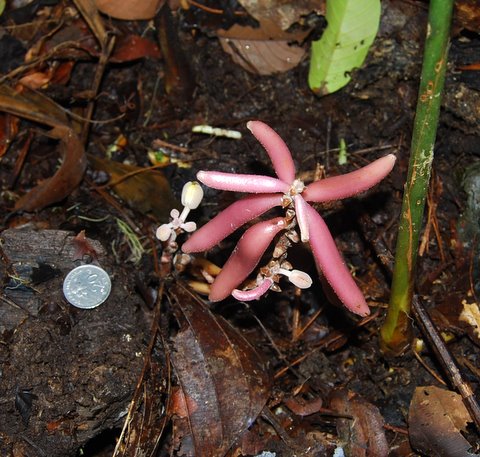 This post is a request from my husband.
He (and his team of Universiti Malaysia Sabah students) recently found a new orchid species for Tawau Hills Park in Sabah, previously found elsewhere, but a first for Tawau Hills. Any orchid specialists wanting to know more, or wanting to use the photos, can contact me, and I will send the request on to him.
p.s. in a moment of aberration, I called this a ginger when I first posted (mea culpa!) …I'm a bird person, ok?