Today I was in the MPH bookshop in Midvalley. I wanted to buy the book "The Gift of Rain" by Malaysian Author Tan Twan Eng, a novel set in war-torn Penang. It is published in UK, and has been reviewed, reasonably favourably, by the Times Literary Supplement. Seems like an author that Malaysia can be proud of, right?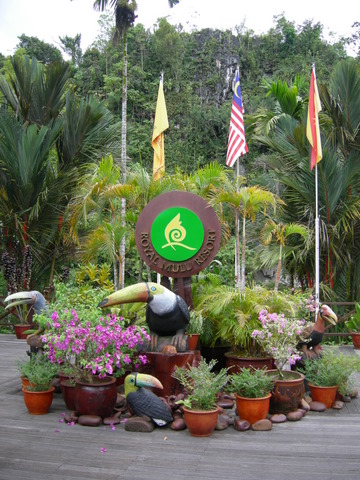 And the bookstore was hung with posters saying: "Proud to be Malaysian". It was a "Buy Malaysian and get a discount" promo…
Now I know I am clueless. All I could remember was that it was by someone surnamed Tan, and I thought Eng was in his personal name. And I couldn't remember the name of the book, but I knew what the story was about and that it was published in UK recently. Should have been enough for them to recognise what book – surely Malaysian bookshops would want to promote that rare commodity, a Malaysian getting overseas attentions and kudos. How many have we had over the past 10 years? Enough to use all the fingers on one hand? And this was a 2007 publication. All told, I asked 4 assistants and they consulted 2 computers – nope, never heard of him or his book.
I eventually found it myself. And I scolded the shop assistants for not living up to their own promo. Tan, I hope they listened.
And we all know the iconic Malaysian hornbill, don't we? Sarawak calls itself "The Land of the Hornbills". The top photo shows a stylised one in front of Mulu National Park with its huge and distinctive curling casque.
The next two photos show the birds at the Mulu Rainforest Lodge, which is the upmarket hotel just outside the park gates. Two more hornbills, right? To show that we are proud of our birdlife. Yeah. Only trouble is, they are toucans. Found in South America.