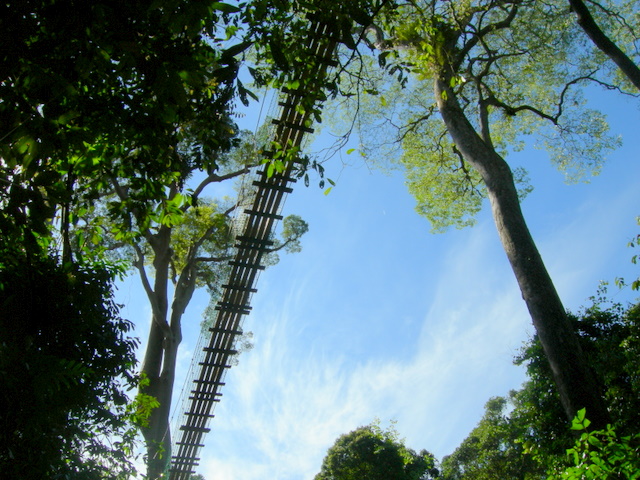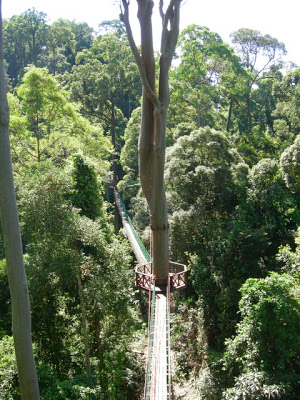 I love canopy walkways.
And the best one I have found is this one at Danum Rainforest Lodge in Sabah. It wends its way through the canopy at different levels, and was designed by an 82 year-old Filipino engineer…
It has the best birding of any canopy walkway I have found – in fact, on my second visit, I never got past the second tree, I was having so much fun. I birded up there with a guy from Sydney until it was too dark to see any more. Nuthatches, broadbills, woodpeckers, sunbirds, leafbirds, hornbills, woodshrikes, barbets, with a pitta and a partridge calling underneath … Fabulous.